Garment Exports & Domestic
We do all kind Knitted and Woven garments like Men's, Ladies and Kids Tops, Pyjamas and Undergarments, We would give goods at Right time and at Right Price and Quality would be up to customer desire.

Product development

We help you put together an effective strategy to develop your concept into a fully fledged product. We are experienced in handling products made out of pure Cotton, Organic cotton, Polyester, blend of polyester/cotton, Bamboo and various finishes viz., Cold pigment dyeing, Garment dyeing, Acid wash, Enzyme wash, Dip dye etc., As this is an important stage of evolution, we put our best efforts to realize the product in a better way to move onto the next step.

Merchandise tracking

Execution is always a challenging task for any organization unless it has been pre-planned well. Planning is an important factor when it comes to processing of an order, failing which the circumstances turn out on the other way. We believe in Precise and transparent communications between our customers and suppliers to ensure a smooth run at all stages. Constant follow up with supplier base and updating of real-time status to customers helps gain more confident.
Printing Types
Plastisol Print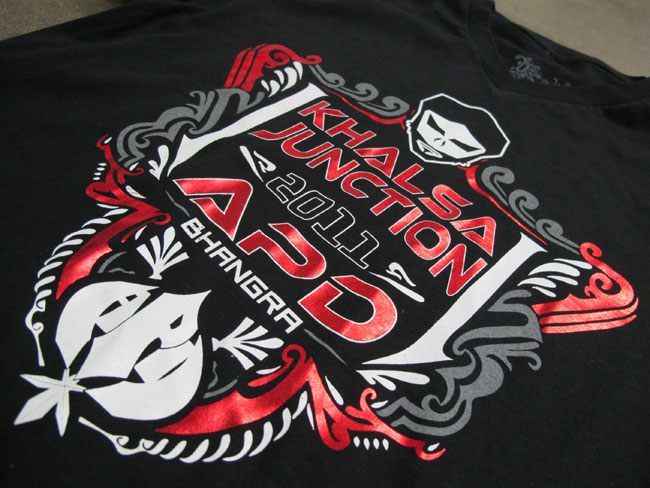 Good colour  opacity on to dark ground garments and clear  graphic detail with as the name suggests, a more plasticized texture.
Plastisol inks require heat(approx.150`c)to cure the print
Due to excess phthalate in PVC, this is banned for children's wear.
Non Pvc Print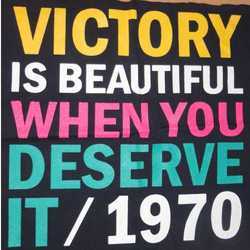 Relatively new breed of ink and printing with the benefits of plastisol, but without the main toxic components-soft feeling print.
Suitable for Children's wear.
High DensityPrint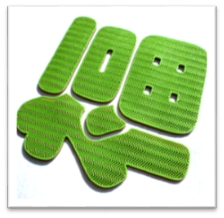 This is the printing which gives thick prints on the surface of garments.
Achieved by either giving more no of strikes or by using thickener indirect films used for making the screens
Discharge Print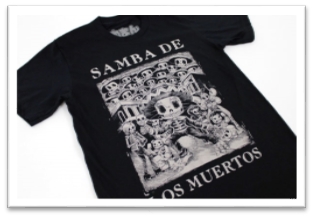 Used to print lighter colours on dark background fabric, they work by removing the dye already present in the garment.
This gives a much softer texture.
Pigment Print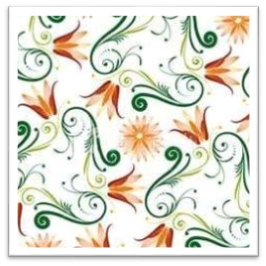 These prints are penetrate the fabric more than the plastisol inks and create a much softer hand feel.
Also useful for more coverage area prints where texture is important.
Glitter Print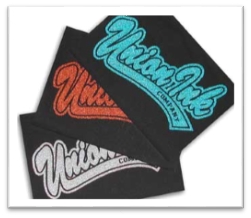 Metallic flakes are suspended in the ink base to create this sparkle effect.
Usually available in gold or silver, but can be mixed to make more colours.
Metallic Print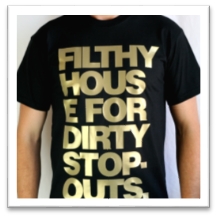 Similar to glitter print, but smaller particles suspended in the ink.
Smooth in texture when compared to glitter.
Foil Print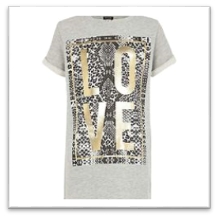 This printing method based on the use of metallic foil paper of aluminum or copper one.
The print fixation method is similar to transfer printing. This print method is popular amongst youngsters.
Distressed-KhadiPrint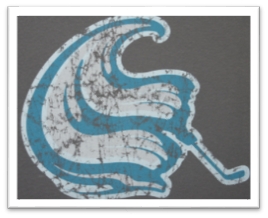 It contains of titanium dioxide with other auxiliaries.
The important factor in printing of this is right combination of titanium dioxide and proper choice of binder.
Puff  Print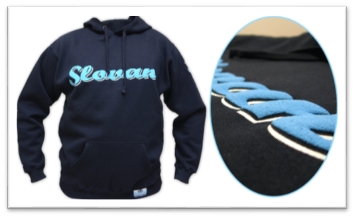 An additive to plastisol inks which raise the print off the garment, creating 3D Look & Feel.
In this method when the paste is printed and dries it look like normal printing garments, but once it's cured the
print gets raised from the surface of the fabric.
Cavier Bead Print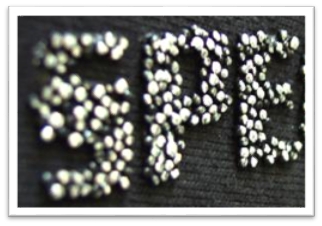 A glue is printed in the shape of the design, to which small plastic beads are than applied.
Works well with solid block areas creating an interesting tactile surface.
Flock Print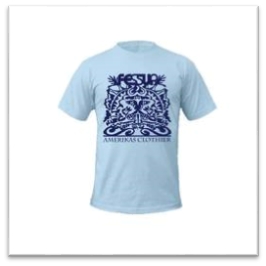 This process involves printing of glue on the fabric first, applying the fiber flock on the gel printed by keeping the fabric.
It requires a little high time for curing than normal prints.